About the Event:
It's almost the end of camp and everyone is exchanging phone numbers. Of course you all got caught up and started blinging out your phones and exchanging phone charms too!
Props: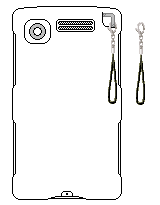 Rules:
-Shade and decorate the provided cellphone
-Create a charm to go on the charm string
Collectible:

Prizes:
There are no prizes except your blingin' new phone!
Deadline:
7/28/13