[align=center]The winner for these months is
Valo
!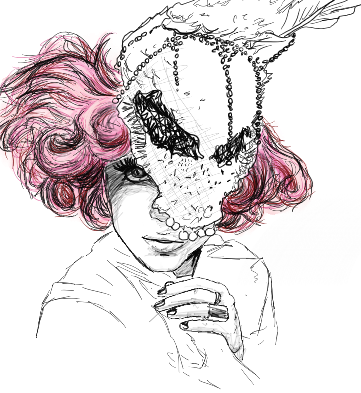 [/align]
Are you a gaga fan?
I'm a total Little Monster. :3
What medium did you use for this? Is it your usual medium?
I was trying out Corel Painter for the first time, actually. I just installed it, and I wanted to test it out. I do digital art a lot, but as I said, this was my first in that program.
Do you find Digital/Traditional art to be harder or easier than pixeling/dolling?
Sometimes I find it easier, sometimes I find it harder. I just wish traditional art had a ctrl+z function. :]
What is your favorite thing to draw?
Portraits like this, or cute little chibi nonsense, like fruit with faces. On realistic things, eyes are my favorite.
What is your favorite thing about this piece?
You know, I'm not too sure... It's either her hair, or how it's all done in a really sketchy manor.