[align=center]This month's winner is
-Jishin
!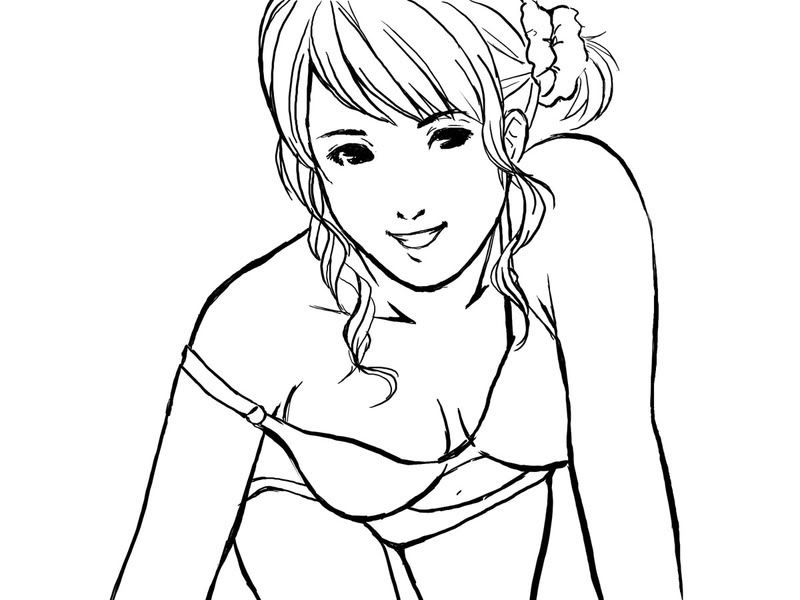 Tell us, what inspired you to draw this sexy lady?
Well she was mainly done for practice. During that time I was trying to work with drawing people in more dynamic poses, and with a more realistic look. Hahaha
that
didn't last long. As it is I can never keep my mind focused long enough for such things.
How do you begin a drawing like this? Do you work with a skeleton or just draw straight onto your page?
I do that whole circle and shape methods. I've been trying to get out of that method and just drawing straight from my head but well it never seems to work. Hahaha.
About how long did you spend creating this?
I'd say about a few hours. It's really sketchy so it couldn't have been that long. Sad to say I did finish coloring her. Something I'm real proud about, but like my luck goes I lost power and the file wasn't saved....This seems to happen quite frequently I think.

Was there any particular element that gave you trouble?
Oh sure, lots of things. I know one in particular was the anatomy. I'm TERRIBLE at that. God knows. Especially the arms.
Do you think you'll return to this drawing and color it?
Unfortunately this relates back to the fact that I did finish coloring it but like a dork monster I forgot to save.... I would LOVE to try and take a stab at coloring it again but I don't know if I have the heart. TT_TT[/align]