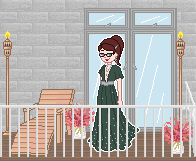 Ah, the breeze out here is so nice isn't it?
Oh, my cards?:



While you're here, want to try my
Actor Challenge
? I want to see if you've done any supernatural dolls. You know, devils, goblins, angels, ghosts, etc. [
a list of examples is here
]:
What's allowed?
Dolls of supernatural creatures
Start Date:
Sunday, October 16th, 00:00 PM CDT
End Date:
End of Event - October 30th 23:59 PM CDT
Enter this special Halloween Actor Challenge to get an exclusive charm!
There is no room voting this week as the last two rooms will both be coming out next Sunday!