Hi!!! My names Mary aka Mxry or Mxrydear! I started dolling & pixel work way back in 2005. I haven't really touched it in four years, but the last couple days I've started back up on it! Along with it I've started brushing up on my HTML & CSS by coding the brand new website I've built to showcase my new pixelwork.
This is the most recent doll of mine. Prior to this I haven't dolled in four years!
Base by Star Girl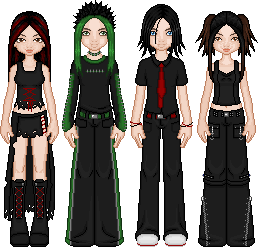 This is what my dolling looked like four or more years ago! Not too bad for just restarting!
Basy by ILCK
Anyways, I really hope you guys get to like my work & I definitely look forward to getting to know you guys & seeing your work also ^______^