So here's the good ones from my base race on Pixel Princess.
Base
So I started things off right with Jiira, my main Skyrim character. She's a Wood Elf thief/bard type who likes killing dragons and singing songs about killing dragons and making armor out of the hide of the dragons she slays. She sided with the Empire in the Civil War because she thought that Ulfric would make a better archenemy. TURNS OUT HE'S ACTUALLY A CHUMP.

Base
And a lot of Old Republic in this. I knew I had to doll my Gunslinger, Cargryph on this. Cargryph likes stealing from the rich and giving to herself, picking fights and flirting in puns.

Base
Then there's Oloolma, my Jedi Sentinel. She's dark side as all fuck, and has serious issues. She really hates the Empire, like REALLY hates the Empire. She also looks good in PvP gear even though I barely play her anymore now that I finished her story, much less PvP with her. Ah well.

Base
And there's Anders from Dragon Age 2. If you know him, you know why I have so many feels over him. He is my Hawke's husbando.
Base
And Jiira's husbando? Marcurio, the greatest mage in all of Skyrim, at least according to himself. She drags him on all sorts of adventures all over the place in all sorts of dank tombs and bandit lairs, so she might as well marry him for putting up with her for 500 gold pieces.
Base
And my Old Republic Imperial Agent's husbando, Vector Hyllus! He's part of a bug hive mind and is a complete gentleman and absolutely adorable and I don't feel conflicted at all about wubbing him. He can hear the electrons singing.

Base
My other Skyrim character, Penestel, High Elf Mage/Assassin specializing in necromancy, illusion and shanking people. I fondly refer to him as my evil wizard. He used to be a Thalmor assassin before he got disillusioned, deserted and ended up joining the Dark Brotherhood. At least they are honest about what they kill for.

Base
My friend's Imperial Agent in the Old Republic, Psyche. She's a bit of a ditz, got into Imperial Intelligence because her parents are super powerful and important and rich, and she thought that being a spy would be exciting fun. She is loved by my extremely bitter non-Force sensitive Sith Agent who does his best to protect her.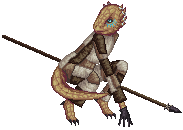 Base
This is the one that got a Daily Devitation. It's my main Morrowind character, Thistle Flower the Daedra Huntress. She used spears, magic and stealth to destroy her enemies, and being very prickly, she tended to make a lot of enemies.
Base
And another Old Republic doll, my Jedi Consular, Talward and one of the Sith Inquisitor's companions, Talos Drellik. I ship them like hell. His sister is the Sith Inquisitor, which is how these two meet. Their love is hella forbidden, but absolutely perfect anyway. So much archaeology. So much archaeology everywhere.