I dolled!! Woah!!

Base:
http://fionacreates.deviantart.com/
This is for an inspired by music video contest at:
http://cl0udee.altervista.org/index2.html
. My inspiration was the Gangnam Style video! Haha. I thought it would be funny since it got so darn popular for a while there! I've started SOOOOOO many dolls recently but haven't been able to finish any- but I did this one! I went with a different style with the darker outlines and more simplistic shading
It was fun!
[Edit]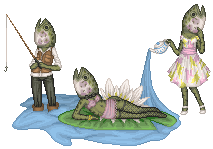 Base:
http://zipple.deviantart.com/
Fish head mini pageant lady! LOL. Inspired by the Glam April Fools Day prank and made to fit the mini pageant themes
This was so much fun. It was nice to take a break and do something totally not serious for a while!