Ok, I did that today... but I don't know if I understood everything correctly...
Here's a redoll of Candestiny's goddess :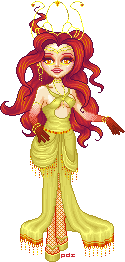 ----->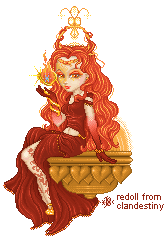 Base ma petite poupée (site closed) -
Base silindor
I changed the position of the body, color dress, shoe type and color, and added props.
Am I too far/close from/to the original? She inspired me a very indian ambiance...
Is she technically correct enough for Clandestiny??? She does such awesome dolls, I feel so ridiculous with my redoll... Do I need to change something else?