Information:
This is a Greek God(dess) collab. It is important all the Olympians get done! You may do 2 Gods each for now. Try to pick one you really like and then one you don't know at all. You'll learn something and won't be a God hog!
Deadline:
I really hate when collabs die so I'm putting a date on this. If you don't do your piece by the date, your slot will be given to someone else. After signups are closed and they're all gone(doubtful, there's so many) we will take backups. You may also sign up for a 3rd in the chance it isn't done by the deadline.
The first deadline is
Mach 30, 2010.
If you share your WIP near that to show you are still working on it, the spot will still be yours. The very
final deadline will be April 30, 2010.
Signups:
Legend:
God
-Claimant
Done
(Backup)
Twelve Olympians:
Ares-GuardGodess
Aphrodite-Marleaux
Apollo
-Demoncat
Athena
-Mythfreak
Artemis-Vanity
Hestia
-Zoey
Hera
-Mythfreak
Hermes-Keke
Hephaestus
-Marly
Demeter
-Zoey
Poseidon-Shixam
Zeus
---
Primordial deities:
Aether
-Vanity
Chaos
Cronos
Erebus
Gaia
-Twigg
Hemera
-Twigg
Nyx
-Niki
Tartarus
Uranus
---
Lesser gods:
Eros
Hebe
Hecate
-Shixam
Helios-Ros
Herakles
Dionysus-Aurora
Iris
Selene
-Kiba
Hades-Juno
Pan
Nike-Poetress
---
Other gods:
Eos
-Kiba
Morpheus-Okamihu
Persephone-Keke
Eris
-Krahka
Base:
Male
Female
Optional skintone:
Finished: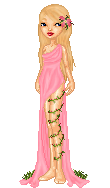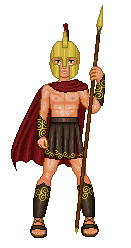 NOT FINISHED:
Apollo-Demoncat
Athena-Mythfreak
Hestia-Zoey
Hera-Mythfreak
Hephaestus ------UNCLAIMED------
Demeter-Zoey
Zeus ------UNCLAIMED------
Aether-Vanity
Chaos ------UNCLAIMED------
Cronos ------UNCLAIMED------
Erebus ------UNCLAIMED------
Gaia-Twigg
Hemera-Twigg
Nyx-Niki (workin)
Tartarus ------UNCLAIMED------
Uranus ------UNCLAIMED------
Eros ------UNCLAIMED------
Hebe-Poetress
Hecate-Shixam
Herakles ------UNCLAIMED------
Iris ------UNCLAIMED------
Selene-Kiba
Pan ------UNCLAIMED------
Eos-Kiba
Eris-Krahka