---
Super star

Posts:2191
Joined:Wed Jul 28, 2010 1:22 am
AKA:Two Piece Chicken Suit
Avatar Base:http://ubiique.deviantart.com/
Location:Florida
Contact:
How delightful. XD We'll just be one hallmark moment after another, no doubt! Or at least one kodak moment after another.
Avatar by Ody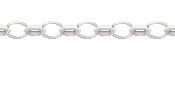 I'm collecting chicken things. Indeed.
Glam. Kssh. Ksssh. I am your rooster. Kssh. Kssh. Join me kssh on the feather side. -Darth Rooster
---
---
Supporting Role

Posts:182
Joined:Sat Jul 11, 2009 10:43 am
Dolling Style:Tool and Pixel
Avatar Base:http://kawaiihannah.com/pixelart/
Location:over 6 hrs. from NYC
*pokes* Is this dead??
EPIC sig by Frog.
base
Av Base by
Blood-Cocoa
---