Moderator: Keke
I really like cats....especially the plump ones! So here's a Siamese.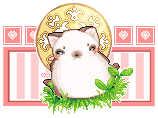 //meow
---
That's cute.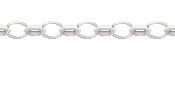 Journal Page at my
Shop
---
That is amazing!! So cute!
---
Extra

Posts: 17
Joined: Thu Feb 12, 2009 9:51 pm
Dolling Style: Pixel
Location: Il
awe, that is too adorable!! Great job!
---
---
this is so cute!!
it's round and small and so loveable.

good job!
---
Gaffer

Posts: 2754
Joined: Thu Apr 21, 2011 2:35 am
Dolling Style: Pixel
Avatar Base: Blood-Cocoa
Formerly: Sweet Raspberry Tea
Location: SoCal
Contact:
Ahhhhh so cute! The details are really great! :3
My Site
-*-
My dolling sister
-*-
Avatar Base

---
Super star

Posts: 1587
Joined: Fri Mar 06, 2009 11:43 am
Dolling Style: Pixel
Avatar Base: http://kar10sa.deviantart.com
Formerly: PocketfulOfLove
I love cats too! So much.
What a cute design! I've wanted a Siamese cat forever. My grandpa had one for the longest time and it was (so mean! but) too cute.
- Lauren
Usernames I've Used: LaurenDouglasArt / LucyKitsch / BalanceWithIntention / TransmogrifiedLimn / AndSheCameAlive / LuneLyoness / OfTheFreckledKind / LaBellaMadre / PocketfulOfLove / TheSketchingVeg / LestYeBecome / EvolveTransform / LaurenDouglasCreates / LaurenDouglasCreative*

My DeviantArt
Avatar by me, base is a GLAM exclusive.

My laptop is finally working after not having worked for months, AND I'm pregnant, so sorry if you haven't seen / still may not see much of me for a while!
---
Cast

Posts: 65
Joined: Sun Jul 29, 2012 3:15 pm
Location: Michigan
Contact:
That is ridiculously cute.
-*- Avatar & Sig Bases by
~dt8thd-pixels
-*-
---
Producer

Posts: 2767
Joined: Sun Aug 02, 2009 6:42 pm
AKA: Quoth The Batty
Dolling Style: Tool and Pixel
Avatar Base: dnya.deviantart.com
Location: flying around on a broom
Contact:
ehehehe soooo cute!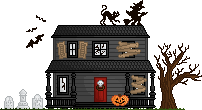 by
Mokia
---
Oh my god that is adorable!!
---