I got Miyavi is Love X3. So I choose this doll.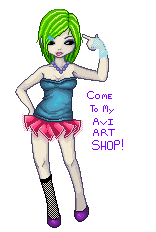 Base by Wish
I really liked the cool colours and I don't think I have done green hair so I thought it would be fun.. Here's what I have so far!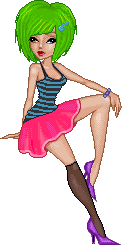 Base by
Nicolabear
I love this base and I thought it would be cool to use it to this challenge. And since she has dark skin thats a change ;D
I wanted to give her a hairstyle that is something that's really my style. I changed her top, and her skirt is a bit change, though I don't know if that counts as a change. I changed her shoes to heels and I made different accesories. I were also thinking about adding a cool necklace. I really want C/C and help on how to shade the top! Should I keep the stripes? Maybe make it a different colour even? Please give me all help I could get!